Tonic Health are the proud winners of the 'Supporting the Community Award' at the sixth South Holland Business Awards 2018 held on 15th November 2018 hosted by the Lincolnshire Chamber of Commerce.
Who are we?
Tonic Health is charity community hub for health and wellbeing, situated close to Spalding town centre. It houses a complementary therapy clinic, hosts a number of exercise classes, and supports a range of community-based projects such as Little Miracles, Going Forward, Shaw Trust and Double Impact along with it's own in-house run projects such as Austic Led, FOCUS Dementia Groups and Advocacy Support to name just a few. The facilities within the building are also available for public hire.
Tonic Health, 6 Broadgate House, Westlode Street, Spalding, Lincolnshire. PE11 2AF
Telephone: 01775 725059 Email: info@tonic-health.co.uk
Download our latest 'about us' flier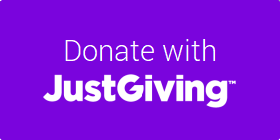 Vision & Aims
Vision:
To develop an all-inclusive community hub embracing all forms of health and wellbeing provision for Spalding and South Lincolnshire.
Aims:
Provide high quality, cost-effective, sustainable healthcare services in a welcoming modern environment.
Create a point of access for information regarding health and wellbeing services, helping people to easily find the information they need, when they need it.
Foster strong links and effective collaboration with local groups, companies and organisations, both voluntary, community, statutory and commercial, all for mutual benefit.
Facilitate and promote local complementary and multi-disciplinary therapists and instructors.
To be seen as the go-to venue for health and wellbeing activities in South Holland.
About Tonic Health
tonic

[

ton

-ik]

adjective: "pertaining to, maintaining, increasing, or restoring the tone or health of the body or an organ, as a medicine;
invigorating physically, mentally, or morally." Dictionary.com
Tonic Health was established in 2011 by Michael Morris following a move in premises, from a room in Everybody's Gym, to 1 London Road. The long term vision Michael has always held is to develop a multi-disciplinary healthcare centre - a one-stop-shop for all healthcare needs. Developing the centre and having a community provision is something which came about when first visiting the current premises - the opportunities available were enough for Michael to see the largest expansion of the business to date. So, the futures bright, healthy and happy…the future's Tonic Health!!!
Charity Objectives
Tonic Health is a registered chartity. Charity Number: 1167453
The advancement of health and the relief of those in need by reason of youth, age, ill-health, disability or financial hardship by the operation and maintenance of a complementary health centre and services for public benefit in Spalding, its surrounding areas and beyond:
(a) To provide services to members of the public for the relief of old age, injury, disease and/or disability (such as providing specialist treatment, advice, education and drop in centres etc.)
(b) To provide facilities for healthy recreation including mental stimulation, conventional and/or complementary, alternative or holistic medical treatment and care for the public benefit.
Charity Trustees:
Chair: Michael Morris
Paula Finch
Sally Waltham
Appointed consultants:
Neil Darwin
Corina Mitchell
Interested in becoming a Trustee of Tonic Health?
Focusing on health & wellbeing, Tonic Health is seeking trustees to help shape its future direction. The organisation has recently achieved status as a charity. Its vision is to develop an all-inclusive community hub embracing all forms of health and wellbeing provision for Spalding and South Lincolnshire.
As we develop our plans, we are looking for people with an interest in health and wellbeing and community involvement to join a small group of trustees. Meetings are monthly and are friendly and informal.
The invitation is open to all and we particularly welcome applications from those with an interest in complementary therapies and services. For more information, please contact Chair of Trustees, Michael Morris for an information pack on michael@tonic-health.co.uk
The clinic
A one stop multi-disciplinary health centre, housing a range of therapists with different disciplines, who work together as a collaborative team. All therapists and instructors are self employed, but have chosen to work together under the banner of Tonic Health. They all have the necessary recognised accredited qualifications, insurance and membership and have gone through appropriate levels of training.
"The aim is to provide a service allied to, and in support of, existing orthodox NHS services, for public benefit. Specialising in pain management and soft tissue, musculoskeletal, conditions, self referral affords you the opportunity to take personal responsibility for your health, receiving advice, guidance and support to assist in your management and recovery from injury."
The multidisciplinary approach means that we can combine a wealth of knowledge, experience and services all under one roof. This whole-istic approach encompasses physical and mental health, lifestyle, diet, nutrition and exercise provision,, all provided by recognised, fully qualified individuals.
Give us a call and find out how we may be able to help you and your health
Projects
We are constantly searching for new projects to offer to our members in the community - of all ages and backgrounds. Details of current projects can be found under the projects tab and each project has a seperate page with all content describing what it is we are doing, and how effective we hope they are! If you are a community group or an individual who has a project in mind, please come and speak to us.
Facility Hire
All our facilities are available for hire, details are available on our facility hire page. We have four consultation rooms (which can also be used as an office hot desk/small meeting room), three multi-functional rooms for up to 50 people, a large kitchen, and an enclosed outdoor area. Rooms are available to hire by the hour, half day or full day. Our entire premises are on the ground floor, there are no steps, 7 designated car parking spaces available by the building, a large public car park (£1 all day!) adjacent to the building, wheelchair friendly throughout, disabled toilets, and a very friendly welcome! If you have a meeting/training event or occassion and you need some space, just give us a call!
Policies
If you wish to read any additional policies, please do not hesitate to contact us.